You are here : ENGLISHInternational ProgramsComing to UVSQ
Prepare your arrival in France
To prepare for your installation and your year at university and to avoid any disappointment, check the cost of living on your campus !

The resources required to obtain a VISA have been calculated to allow you to successfully complete a year of study in France. Student accommodations are in high demand in the Paris region; having savings will greatly facilitate the process of dealing with landlords.
Declaring resources that you don't have means taking the risk of being homeless.
A student job depends on the procedures with the prefecture (it can take several months).
ACCOMMODATION
RENTAL ACCOMMODATION
Student rooms: between €300 and €550 / month
Studios / apartments : from €350 / month
Having a monthly income reassures the landlord and makes it easier to find a rental.
Condition varies according to the type of accommodation (furnished or not)
Charges not included (water / electricity / gas)
Booking fees / file
Security deposit (1 to 2 months rent excluding charges) + deposit to be provided
Insurance (civil liability) from €5 / month
TEMPORARY ACCOMMODATION
Hotel : from €40 per night
Airbnb : from €36 per night
Must be of short duration or your savings will be greatly a ected.

Additional services (catering, private access...)

Staying with a relative can be a temporary solution (be sure you can count on your host so you don't find yourself in trouble).

Transportation time in the Île-de-France region is also a variable to be taken into consideration. It takes an average of 1 hour to travel.
COSTS
MONTHLY COSTS :
Transportation from 21 to 84€
Telephone from €9
Internet from 25€
Health Insurance from 8€ (Variable value)
ANNUAL COSTS (EXCLUDING DAILY COSTS
)
Bachelor : €170
Master : €243
Engineer : €601
PhD : €380
CVEC: €100
Opening of a Bank Account : Variable Costs, Fees vary depending on the bank : from €10 to €150
Potential Hardware Purchase from €300
FOOD
From €50 to €70 per week 3 meals / day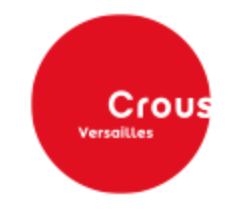 Cost of a meal at the university restaurant : €3,30
CONTACT US

Depending on your nationality, you may need to request a work permit from the DIRRECTE if you are concerned and wish to work.
You Health-related training private prep schools are not mandatory (beware of scams). Free tutoring can be o ered by student assocations at UVSQ.
You must apply for the renewal of your residence permit 2 months before its expiration.